Serving New Jersey, New York, Pennsylvania, Connecticut (the mid Atlantic states)
Cosmetic/Plastic Surgeon Sheila A. Bond, M.D., F.A.C.S.
The Body and Face Cosmetic and Plastic Specialists NJ, the plastic surgery practice of Sheila A. Bond, M.D., is carefully designed to promote a clear reflection of aesthetic beauty. Our office has the look and feel of peaceful ambiance in its architectural and interior design.
At The Body and Face Cosmetic and Plastic Specialists NJ, we offer a comfortable and relaxed setting with state-of-the-art technology in cosmetic/plastic surgery.
Smaller procedures, such as SmartLipo™ or Cellulaze™ are performed in our office, while most surgeries take place in a fully accredited, state-of-the-art hospital setting, staffed with experienced and highly skilled personnel.
It is our desire that you leave our practice feeling more confident and knowledgeable about cosmetic surgery and the benefits that it can provide to improve your quality of life!
---
---
Appointments & Cancellations
Our office hours are scheduled in a manner to reduce waiting time and accommodate patients who need evening appointments. We appreciate being informed if you will be late, or if you need to cancel an appointment. A 48 hour prior notice for a cancelled in-office surgical procedure is required.
To schedule an appointment, please call: (973) 509-0007.
Our staff will be pleased to assist you in any way possible and all efforts will be made to accommodate your schedule. Everyone at our office is at your service.
Cancellations
If you are unable to keep an appointment, we ask that you kindly provide us with at least 48 hours notice. This courtesy on your part will make it possible to give your appointment to another patient.
Emergencies
Our office provides on-call service for emergencies, 24 hours-a-day, 7 days-a-week.
Call (973) 509-0007 and the doctor on call will be contacted immediately.
Financing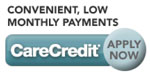 Most reconstructive and medically necessary procedures are covered by insurance company plans. Dr. Bond is out of network with all insurance companies (HMO). If you have the flexibility of utilizing Out-of-Network providers, we will be happy to help you. Please call if you need generic guidelines of procedures that may be covered by insurance.
For cosmetic procedures not covered by insurance, fees will be provided during your consultation.
We accept cash, personal checks, major credit cards, as well as patient financing such as CareCredit®.
---
Office Hours
MONDAY
9 AM – 5 PM
TUESDAY
9 AM – 5 PM
WEDNESDAY
8 AM – 5 PM
THURSDAY
9 AM – 5 PM
FRIDAY
8 AM – 2 PM
SATURDAY, SUNDAY
Closed
---
Visit our plastic / cosmetic surgery office located in Montclair, New Jersey (NJ). We serve patients from the following area, such as Essex, Hudson, Passaic and Sussex counties, as well as Jersey City, Newark, NJ and all surrounding areas including New York (NY).
Meet Dr. Bond
Choose your cosmetic surgeon carefully. If you are seeking an experienced and acclaimed New York/New Jersey plastic surgeon who produces natural- looking results, contact BODY and FACE for the expert care of your surgical needs.
CLICK HERE FOR
REAL PATIENT REVIEWS