Meet the face of Body & Face Bond Plastic Surgery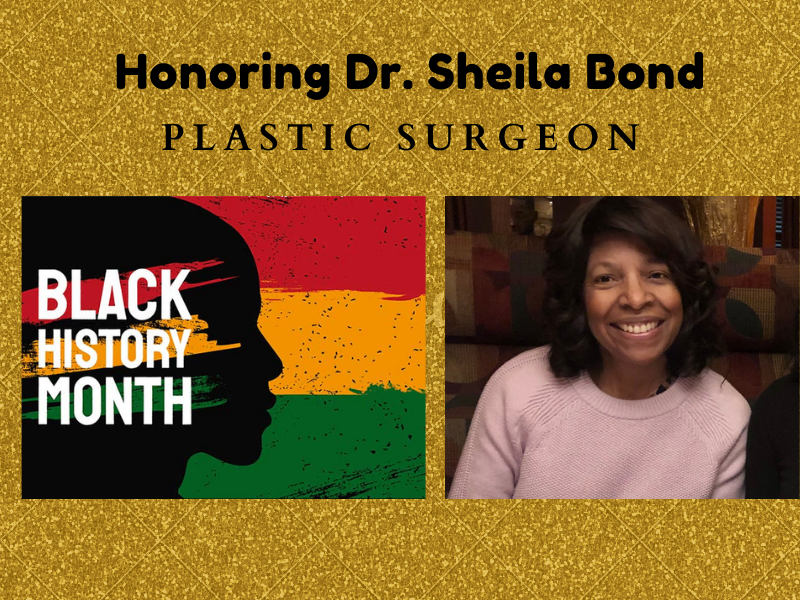 We hold in high esteem Dr. Shelia Bond as the only African American female Plastic Surgeon in the tri-state area. She specializes in Cosmetic, Plastic & Reconstructive Surgery. Dr. Sheila Bond grew up with a passion for science and has always found happiness in helping others. She decided early on to become a doctor and has been living her dream of practicing medicine for over 25 years. Dr. Bond combines her extensive experience and board-certification with the education and training she received from Dartmouth, Columbia, and Emory to deliver the highest level of care and surgical results to her patients from NJ, NY CT , MD and other cities outside of the tri-state area.
After graduating with her Bachelor's Degree from Dartmouth College. Sheila got her Medical Degree from the prestigious Columbia University in New York City. Dr. Sheila Bond also completed a residency and fellowship at Albert Einstein in New York and Emory University in Atlanta. Having excelled at some of the nation's most competitive schools, Dr. Sheila Bond put her skills and training to work for patients in New York and New Jersey.
Dr. Sheila Bond is board certified by American Board of Plastic Surgery and the American Society of Plastic Surgeons (ASPS). In addition, she counts herself a member of numerous associations including the Aesthetic Society of Plastic Surgery (ASAPS), Fellow of the American College of Surgeons, and The American Society for Laser Medicine and Surgery (ASLMS). Among the many awards and recognition, she has received are the Compassionate Doctor Recognition and Patients' Choice Award from Vitals. Dr. Bond has also been named as one of New Jersey's TopDocs by her peers, and is a life member of Who's Who of America.
There is no question that every patient receives the utmost care and attention with Dr. Sheila Bond. Her expert skills and best-in-class training are put to work to ensure that every patient feels supported and cared for while achieving the best possible results.
We salute Dr. Bond for continuing to pave the way for all women & men of color.
---
Honoring Dr. Elise Carman
Dr. Carman is an obstetrics and gynecology specialist located in Montclair NJ.

She is a graduate of NYU. With over 20 years of experience, she has dedicated her time to promoting women's health!
---
Honoring Rebecca Lee Crumpler
In 1860, Rebecca Lee Crumpler was the first African American woman to apply to medical school and was accepted into the New England Female Medical College, the first women's medical college globally.
Body & Face Bond Plastic Surgery urges everyone to become more educated on the many African American lives that have made a difference in medicine!