Expert Injections Performed by Dr. Sheila Bond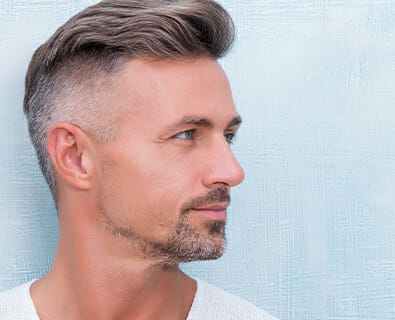 If frown lines are bothering you and giving you something to frown about, you might want to consider Dysport®. Dysport® is an injectable treatment proven to smooth the appearance of frown lines and crow's feet without changing the look or movement of the rest of your face. Which means you can still look like you are frowning or laughing, but the wrinkles will be gone.
Dysport® is an FDA-approved injectable that works beneath the skin to reduce muscle contraction, which in turn smoothes out moderate-to-severe frown lines. And our medical professionals are extensively trained in correctly administering it. You'll start to see results just a few days after the first treatment and we think that's something to smile about*.
It would be a dream come true if we could have young-looking skin all of our lives. Unfortunately, elements such as the wind and sunlight, coupled with the natural process of aging, takes a toll on our bodies, especially our face.
With age, our once youthful expressions begin to create creases and wrinkles in our brow and between our eyes. These creases or furrows not only can make us look older than we actually are but can convey an angry appearance. Dysport® is an alternative to BOTOX® Cosmetic and is safe and is approved by the FDA.
If you would like to temporarily reduce those bothersome creases and wrinkles on your face, then Dysport® may be right for you.
What Is Dysport®?
Dysport® (abobotulinumtoxinA) is a prescription injection that is FDA-approved for the temporary improvement in the look of moderate-to-severe frown lines between the eyebrows (glabellar lines) in adults.
Who Is A Candidate For Dysport®?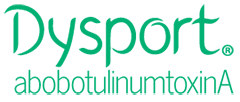 The best candidates for Dysport® are adult men and women under 65 who have:
Forehead wrinkles, and furrows/creases
Frown lines that appears as two lines between the eyebrows
Crow's feet around the eyes
Neckband creases
If you are ready to address these concerns ask Dr. Sheila Bond if Dysport® injections are right for you.
How Is Dysport® Injected?
Dr. Sheila Bond may choose to numb the area with a cold pack or anesthetic cream prior to the injection. Dr. Bond will first determine where to administer the injections by examining your ability to move certain muscles in your brow area. The location, size, and use of the muscles that create a furrowed brow vary markedly among individuals. Then, Dr. Bond will administer several tiny injections of Dysport® directly into the muscles that cause those frown lines between the brows. Our patients report that there is little discomfort during treatment, comparing the sensation of a 'pin prick.' Patients are able to resume normal activity immediately following treatment.
What Results Can I Expect From Dysport®?
Skillfully injected by Dr. Sheila Bond, Dysport® can visibly smooth and soften moderate-to-severe frown lines between your brows. Our patients report an improvement within 2 to 3 days after their treatment, with results lasting up to 5 months*. Dysport® is also effective for smoothing lines on other areas of the face, including crow's feet, wrinkled lip lines, and neckband creases.
At The Body and Face Cosmetic and Plastic Specialists NJ Dysport® injections are only performed by Dr. Sheila Bond!
What Is The Aspire Galderma Reward Program For Dysport®?
Dr. Sheila Bond participates in ASPIRE Galderma Rewards program. You can earn points and rewards for Galderma products, including Dysport®, Sculptra® Aesthetic and the Restylane® Family of Injectable Fillers. It's free to join and start earning rewards at The Body and Face Cosmetic and Plastic Specialists NJ
Does Dr. Bond Recommend Facial Fillers Along With Dysport® Injections?
Dr. Sheila Bond advises her patients that today's advanced facial fillers are an excellent way to non-surgically rejuvenate your face. Facial fillers and other non-surgical facial procedures are available at The Body and Face Cosmetic and Plastic Specialists NJ. The services and procedures offered include a variety of facial fillers (Restylane®, Restylane® Lyft, Juvéderm® and Radiesse®), BOTOX® Cosmetic, Dysport®, fat grafting, smart liposuction, dermal enhancement with RF Exilis™ and HydraFacial® treatments to renew your facial appearance to a more youthful you!
Schedule Your Consultation For A Rejuvenated You!
As we get older, we don't want to look our age; we want to look young and refreshed. Dysport® injected by Dr. Sheila Bond, a plastic surgeon with extensive training and expertise in facial rejuvenation procedures and injectables can help you with your facial goals. Consult with Dr. Sheila Bond at The Body and Face Cosmetic and Plastic Specialists NJ to learn more about how facial neuromodulator injectables can help you refresh your appearance. Call (973) 509-0007 to schedule your confidential consultation.
Visit our plastic / cosmetic surgery office located in Montclair, New Jersey (NJ). We serve patients from the following area, such as Essex, Hudson, Passaic and Sussex counties, as well as Jersey City, Newark, NJ and all surrounding areas including New York (NY).
Meet Dr. Bond
Choose your cosmetic surgeon carefully. If you are seeking an experienced and acclaimed New York/New Jersey plastic surgeon who produces natural- looking results, contact BODY and FACE for the expert care of your non-surgical needs.
CLICK HERE FOR
REAL PATIENT REVIEWS