GET THE BREAST LIFT YOU DESIRE IN MONTCLAIR, NEW JERSEY
Over the years, factors such as pregnancy, nursing, and weight loss can take their toll on a woman's breasts. Breast lift or mastopexy is a surgical procedure to raise and reshape sagging breasts.
A breast lift can renew breasts to a more youthful, balanced state by lifting and tightening breast tissue. If your breasts are small or have lost volume over the years, breast implants may be inserted at the time of the lift to increase their firmness and size.
Dr. Sheila Bond and the body shaping professionals at The Body and Face Cosmetic and Plastic Specialists NJ specialize in rejuvenating breast enhancement surgical procedures.
Who Is A Candidate For A Breast Lift?
While it is quite natural that a woman's breasts change over time, there are factors that contribute to sagging, dropping, and flat breasts. Some of most common reasons include:
Age and the effects of gravity
Genetics
Pregnancy
Breastfeeding
Excess weight changes
The best candidates for a mastopexy are non-smoking women with smaller yet sagging breasts. Dr. Bond advises women that breasts of any size can be lifted, but the results may not last as long in much heavier breasts.
A breast lift is not advisable in women who are planning to become pregnant in the future. While the procedure does not interfere with breastfeeding, a pregnancy is likely to stretch your breasts and offset the results of the procedure.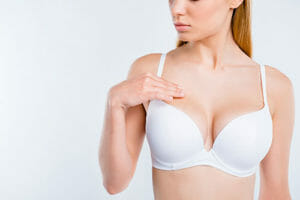 How Is A Breast Lift Performed?
Dr. Bond's methods for breast lift surgery are similar to a breast reduction surgery. Specifically, a breast lift is performed by removing the extra sagging skin, as well as tightening the surrounding breast tissue. Dr. Bond's breast lift surgery takes approximately two hours and is performed on an outpatient basis in a fully accredited outpatient surgery center under general anesthesia.
Dr. Sheila Bond will provide options for the placement of the incisions required for the breast lift procedure to accommodate your individual needs. Incision choices might be periareolar (around the areola) or a "T" or "anchor" shape depending on your breast shape or the amount of tissue to be removed and the amount of raising of the nipple/areolar complex that is needed. Many women are candidates for some of the newer techniques which minimize breast scars.
What Is The Recovery Process?
Since a breast lift surgery is performed on an outpatient basis, patients are discharged home with light dressings over the incision lines and a post-operative bra. Initial discomfort for a few days is controlled with oral medications. Swelling and bruising will subside over the next few weeks. Light activities may be resumed in seven to ten days; however, you should avoid upper body exercise for several weeks*.
Schedule Your Consultation For A Shapely New You!
If you have been concerned by sagging breasts, a breast lift may be the solution you have been looking for. Please call our office to discuss today if you feel that a breast lift is for you. Dr. Sheila Bond can help you determine if you are a good candidate for the procedure. Call (973) 509-0007 for your confidential consultation.
Visit our plastic / cosmetic surgery office located in Montclair, New Jersey (NJ). We serve patients from the following area, such as Essex, Hudson, Passaic and Sussex counties, as well as Jersey City, Newark, NJ and all surrounding areas including New York (NY).
Meet Dr. Bond
Choose your cosmetic surgeon carefully. If you are seeking an experienced and acclaimed New York/New Jersey plastic surgeon who produces natural- looking results, contact BODY and FACE for the expert care of your surgical needs.
CLICK HERE FOR
REAL PATIENT REVIEWS