Ultrasonic Cavitation Non-Surgical Body Contouring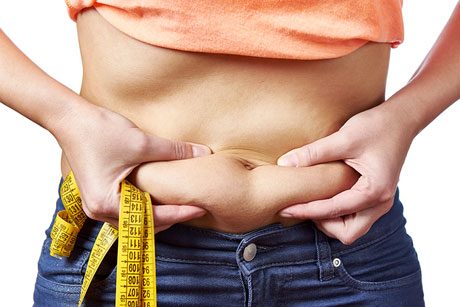 Are you struggling with excess pockets of body fat? Despite your dieting, exercising, and leading a healthy lifestyle, you still may need some extra help to shed stubborn, hard-to-lose fat. Enter cosmetic plastic surgery and non-surgical body contouring procedures. There are several options available for body contouring or sculpting and ultrasonic cavitation is one such treatment option.
Ultrasonic cavitation, or ultrasound cavitation, is a non-invasive body cosmetic procedure that works by breaking apart fat deposits in your body. This treatment is a less invasive alternative to liposuction.
Dr. Sheila Bond will discuss with you during your fat reduction/body contouring consultation if you are a candidate for Ultrasonic Cavitation. Ultrasonic cavitation is a good procedure to eliminate small areas of fat and help contour your body. Ideal candidates should be within the range of 15 pounds of their ideal weight to achieve optimal results.
What Is Ultrasonic Cavitation?
Ultrasonic cavitation (a.k.a. ultrasound cavitation, cavi lipo, or fat cavitation) is a non-surgical body contouring treatment that utilizes ultrasound waves to destroy fat cells in targeted treatment areas. It is also referred to by the brand names; Liponix or Ultrashape. This non-surgical fat reduction treatment is often an alternative to surgical body shaping treatments (e.g., liposuction, mommy makeover) or other non-surgical body contouring treatments (e.g., CoolSculpting®, truSculpt iD, BTL VANQUISH ME).
How Does Ultrasonic Cavitation Work?
Ultrasonic cavitation relies on ultrasound technology to target fat cells. The procedure involves using a handheld probe to direct low-frequency ultrasound waves deep into the skin of the target area. The ultrasound waves cause a vibration that triggers fat cells to break apart, dislodge from the dermal layers, and burst. The fat cells are then shed from your body's lymphatic system as waste from your body.
Ultrasonic cavitation is specifically designed to target small areas of fat in the following areas:
Face
Chin
Neck
Upper Arms
Stomach
Hips
Thighs
There are many advantages to choosing ultrasonic cavitation over surgery. There is little or no downtime required following this ultrasonic treatment and it doesn't require anesthesia, incisions, or leave any scars. Also, ultrasonic cavitation treatments are well-tolerated.
Does Ultrasonic Cavitation Really Work?
Results vary, but overall, yes, ultrasonic cavitation does work. There are several medical studies and before and after photo results attesting to the effectiveness of ultrasonic cavitation. However, it often takes multiple treatments and about 6-12 weeks after treatment to see any results, so this is not a quick fix. Also, ultrasonic cavitation is not a weight loss treatment! It is only for targeted fat reduction in small areas of the body so you will still need to make changes to your lifestyle to reduce weight and keep it off.
Ultrasonic cavitation cannot be used for weight loss treatment on its own. Ultrasonic cavitation is best for reducing cellulite and adipose fat. This improves body shape and contour and reduces circumference.
What Are The Potential Side Effects Of Ultrasonic Cavitation?
There are some common short-term side effects associated with ultrasonic cavitation, such as mild bruising, redness, headache, and pain for some people. There are also reports of developing loose skin, lumps, dimples, or waves in the treated skin after healing from ultrasonic cavitation treatments. Dr. Bond will discuss all risks and possible side effects of this procedure.
Dr. Sheila Bond can help you with an appropriate fat reduction and body sculpting procedure based on your goals and physical condition. Schedule your consultation at The Body and Face Cosmetic & Plastic Surgery Specialists NJ to see if ultrasonic cavitation is right for you.
Patient Referral Bonus
Refer a friend and receive a $500 credit towards your future surgery procedure. Click here for more information.
Visit our plastic / cosmetic surgery office located in Montclair, New Jersey (NJ). We serve patients from the following area, such as Essex, Hudson, Passaic and Sussex counties, as well as Jersey City, Newark, NJ and all surrounding areas including New York (NY).
We look forward to meeting you in person.
Meet Dr. Bond
Choose your cosmetic surgeon for body sculpting cavitation carefully. If you are seeking an experienced and acclaimed New York/New Jersey plastic surgeon who produces natural- looking results, contact BODY and FACE for the expert care of your surgical needs.
CLICK HERE FOR
REAL PATIENT REVIEWS