Expert non-surgical facial renewal with dermal fillers performed by Dr. Sheila Bond
As we age, both men and women begin to notice changes to their skin. Over time, the natural volume of youthful skin begins to diminish as wrinkles and folds form around the nose, the mouth and above the lips. With aging, the hyaluronic acid found in your skin begins to diminishes which contributes to wrinkles and folds in the skin. FDA-approved Juvéderm® injectable gel works to correct this by restoring hyaluronic acid in your skin, helping to smooth the appearance of your skin.
JUVÉDERM® collection of advanced dermal fillers, manufactured by Allergan, includes 5 filler products designed to add volume to your face, plump lips, smooth lines and creases, and lifts and contour cheeks. Each product is designed to address your specific facial renewal goals.
What Juvéderm Collection Products are Offered at The Body And Face Cosmetic Specialists NJ?
Dr. Sheila Bond offers the following JUVÉDERM® collection of their advanced dermal fillers. The collection of JUVÉDERM® products are formulated for enhanced patient comfort as they contain lidocaine which is a local anesthetic that numbs and reduces feeling of pain or discomfort. All of the JUVÉDERM® products are FDA-approved for specific uses as follows:
JUVÉDERM® ULTRA PLUS XC is an excellent dermal filler that is FDA-approved to reduce facial lines and wrinkles.
JUVÉDERM VOLUMA® XC This facial filler is FDA-approved to increase volume lost in the cheeks.
JUVÉDERM VOLBELLA® XC is FDA-approved for lip augmentation and to smooth the appearance of vertical lip lines.
JUVÉDERM VOLLURE™ XC smooths moderate-to-severe lines around your nose and mouth, marionette lines and laugh lines.
How is Juvéderm® Injected?
As with other dermal fillers; including Restylane®, Restylane Lyft® and Radiesse ® Juvéderm® products are made with a hyaluronic acid (HA). Dr. Bond advises patients that hyaluronic acid is safe as it is a naturally occurring substance in your skin that helps to add volume and hydration.
All filler injections are done by Dr. Bond. She skillfully injects Juvéderm™ under the skin to provide a smooth, natural look and feel as it fills in the nasolabial areas, marionette lines (lines projecting down from the sides of the mouth) and the lips, lips and cheeks. It is important that your facial filler is precisely injected so that there is symmetry of both sides of the face, smooth contours and evenness.
What Results Can I Expect and How Long Do Results Last?
Dependent upon your facial renewal needs and the specific type of Juvéderm® product used, results can last from six months to two years.* During your consultation, Dr. Bond will discuss with you what your goals are and what JUVÉDERM® product will optimally achieve your goals. Clinically proven results are as follows:
JUVÉDERM® Ultra Plus XC is clinically proven to smooth lines around your nose and mouth up to 1 year.*
JUVÉDERM Volbella® XC is clinically proven to add volume to lines around your nosse and mouth and works up to 18 months.*
JUVÉDERM Voluma® XC and JUVÉDERM Vollure™ XC are unique as they are formulated with Allergan's proprietary VYCROSS® technology. This technology blends different molecular weights of hyaluronic acid, contributing to the gel's lasting duration for 18+ months.*
Our patients have been pleased with the soft feel of Juvéderm™ under the skin. It requires no allergy skin test and recovery and downtime* are minimal.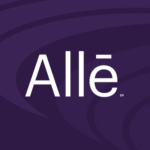 Do We Participate In The Allē Reward Program?
Yes, The Face and Body Cosmetic & Plastic Specialist NJ, participates in the Allē reward program for qualifying AbbVie cosmetic products including, BOTOX® Cosmetic, and the Juvéderm® collection of dermal fillers. It's easy and free to join to start earning points on Allē loyalty reward program.
Does Dr. Bond Recommend Other Non-surgical Facial Procedures to Compliment their Juvéderm® Injections?
Dr. Sheila Bond advises her patients that today's advanced facial fillers are an excellent way to non-surgically rejuvenate your face. Facial fillers and other non-surgical facial procedures are available at The Body and Face Cosmetic and Plastic Specialists, including other facial fillers (Restylane®, Restylane Lyft®, and Radiesse®), BOTOX® Cosmetic, fat grafting, SmartLipo®, and HydraFacial® treatments to renew your facial appearance to a more youthful you!
Schedule Your Consultation for a Rejuvenated You!
There are many solutions to address aging facial concerns. More and more women and men are finding that JUVÉDERM® products injected by Dr. Sheila Bond, a plastic surgeon with extensive training and expertise in facial rejuvenation procedures and injectables can help you with your goals. Consult with Dr. Sheila Bond at The Body and Face Cosmetic and Plastic Specialists NJ to learn more about how facial injectables can help you renew your appearance. Call (973) 509-0007 to schedule your confidential consultation.
Visit our plastic / cosmetic surgery office located in Montclair, New Jersey (NJ). We serve patients from the following area, such as Essex, Hudson, Passaic and Sussex counties, as well as Jersey City, Newark, NJ and all surrounding areas including New York (NY).
Meet Dr. Bond
Choose your cosmetic surgeon carefully. If you are seeking an experienced and acclaimed New York/New Jersey plastic surgeon who produces natural- looking results, contact BODY and FACE for the expert care of your non-surgical needs.
CLICK HERE FOR
REAL PATIENT REVIEWS