RESIZE AND RESHAPE YOUR BREASTS – MONTCLAIR, NJ
If you are a woman with heavy, overly large breasts, breast reduction surgery or a mammoplasty can change your life for the better. Women with very large breast who undergo a breast reduction surgery can expect relief from back, neck and shoulder pain, bra strap indentations and skin rashes under the breasts.
Other benefits women can anticipate are unrestricted physical activity, better fitting clothing and relief from self-conscious feelings about breast size.
Is Breast Reduction Surgery Covered by Medical Insurance?
Most insurance companies will cover a Breast Reduction if it is proven to be medical necessary. If you are considering breast reduction surgery and desire to see if it is covered by your health insurance, the first step is to familiarize yourself with your health insurance policy. If your health insurance policy lists "reduction mammaplasty as a policy exclusion", you may not even get coverage for a consultation to discuss whether surgery is appropriate for your symptoms. Don't be discouraged, we can help!
We understand that the approval process varies based on the various health insurance provider, the requirement for women who want breast reconstruction surgery to be provide documentation on the medical necessity of the procedure. Most major health insurance companies have basic criteria and documentation from your reconstructive breast surgeon which includes:
The amount of tissue to be removed from each breast relative to your height and weight.
Documentation of symptoms of back and neck pain, or skin rash developing in the skin underneath one's breasts.
3-6 Months treatment from a chiropractor or physical therapist depending on your insurance company
During your consultation, I can advise you if you meet your insurer requirements to cover your breast reduction surgery. If you meet the requirements, I will document my findings and my staff with work with you to provide the documentation to your insurer to secure approval and coverage of all or some of the costs for your breast reduction. If your health insurance company denies your coverage by saying it is a "cosmetic" procedure, we will provide additional documentation to symptomatic macromastia.
My staff and I are experienced in working with the major health insurers regarding their current standards of care for treating macromastia, (surgical breast reduction) and have been successful in providing the appropriate documentation to meet the insurer's standards of medical necessity.
Who Is A Candidate For A Breast Reduction?
Results may vary and are not guaranteed.
Women with large breast often feel self-conscious about their image in addition to suffering from a number of health issues including chronic back, neck and/or shoulder pain. Women who are interested in a breast reduction procedure are:
Unhappy with and bothered by large and heavy breasts
Have under-breast rashes
Heavy breast that causes pain and discomfort (back, neck or shoulder)
Have difficulty with the fit of their clothing or finding a bra that fits and is comfortable
Have shoulder marks or indentations from the weight of their breasts.
Dr. Sheila Bond will discuss with you the benefits of a breast reduction and if you are a good candidate.
A breast lift is not advisable in women who are planning to become pregnant in the future. While the procedure does not interfere with breastfeeding, a pregnancy is likely to stretch your breasts and offset the results of the procedure.
How Is A Breast Lift Performed?
Dr. Bond's methods for breast lift surgery are similar to a breast reduction surgery. Specifically, a breast lift is performed by removing the extra sagging skin, as well as tightening the surrounding breast tissue. Dr. Bond's breast lift surgery takes approximately two hours and is performed on an outpatient basis in a fully accredited outpatient surgery center under general anesthesia.
Dr. Sheila Bond will provide options for the placement of the incisions required for the breast lift procedure to accommodate your individual needs. Incision choices might be periareolar (around the areola) or a "T" or "anchor" shape depending on your breast shape or the amount of tissue to be removed and the amount of raising of the nipple/areolar complex that is needed. Many women are candidates for some of the newer techniques which minimize breast scars.
Excess breast tissue, fat and skin are removed where the incisions are made. The areolas will be made appropriately smaller to correspond to the smaller size of the new breasts, and will be repositioned higher on the breast. Scars will generally fade over time and will be improved with a scar control program. All breast tissue that is removed is sent to the pathologist to be examined.
What Is The Recovery Process?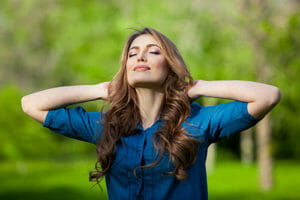 Breast reduction patients go home in a support bra with light dressings over the incision lines. Sutures will self-dissolve over time. Initial discomfort is controlled with oral medication. Light activities may be resumed in seven to ten days; however, you should avoid upper body exercise for at least four weeks*. Most patients are back to work in 1-2 weeks with their new, smaller, lifted and more proportional breasts.
Schedule Your Consultation For A Rejuvenated You!
If you are tired of your large breasts that have hindered physical activity or caused you embarrassment, breast reduction may be the answer for you. Call Dr. Sheila Bond today to obtain an appointment. Call (973) 509-0007 for your confidential consultation.
Visit our plastic / cosmetic surgery office located in Montclair, New Jersey (NJ). We serve patients from the following area, such as Essex, Hudson, Passaic and Sussex counties, as well as Jersey City, Newark, NJ and all surrounding areas including New York (NY).
Meet Dr. Bond
Choose your cosmetic surgeon carefully. If you are seeking an experienced and acclaimed New York/New Jersey plastic surgeon who produces natural- looking results, contact BODY and FACE for the expert care of your surgical needs.
CLICK HERE FOR
REAL PATIENT REVIEWS